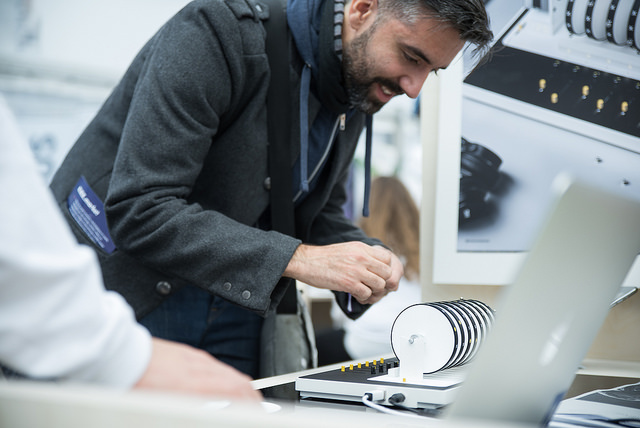 Creative, polymorphic, versatile and polly pocket platform, the KIKK association explores digital cultures.
Founded in Namur in 2011, it is involved in building bridges and ties to the areas of arts, science, culture and technology.
KIKK transforms and densifies space. With a free spirit and mad audacity, KIKK fits between technological innovation and creativity, and refreshes - in recess - the foundations of an economy to be reinvented.
KIKK is a space ship which organises events, supports
the production of artistic work and is involved in the emergence of new projects.
The K, a plastic mascotte, a strong taste for good nosh
Looking towards the horizon and beyond, with a patented curiosity for contemporary textures, a fierce cross-clearing trend: the association is organic.
It evolves, impetuously with the seasons, carried by winds and tides that it never travels the same way twice.
Its resolve: mixing areas, genres, generations, questioning the multiple uses of new technologies, and thus foreshadowing the new challenges of a changing world.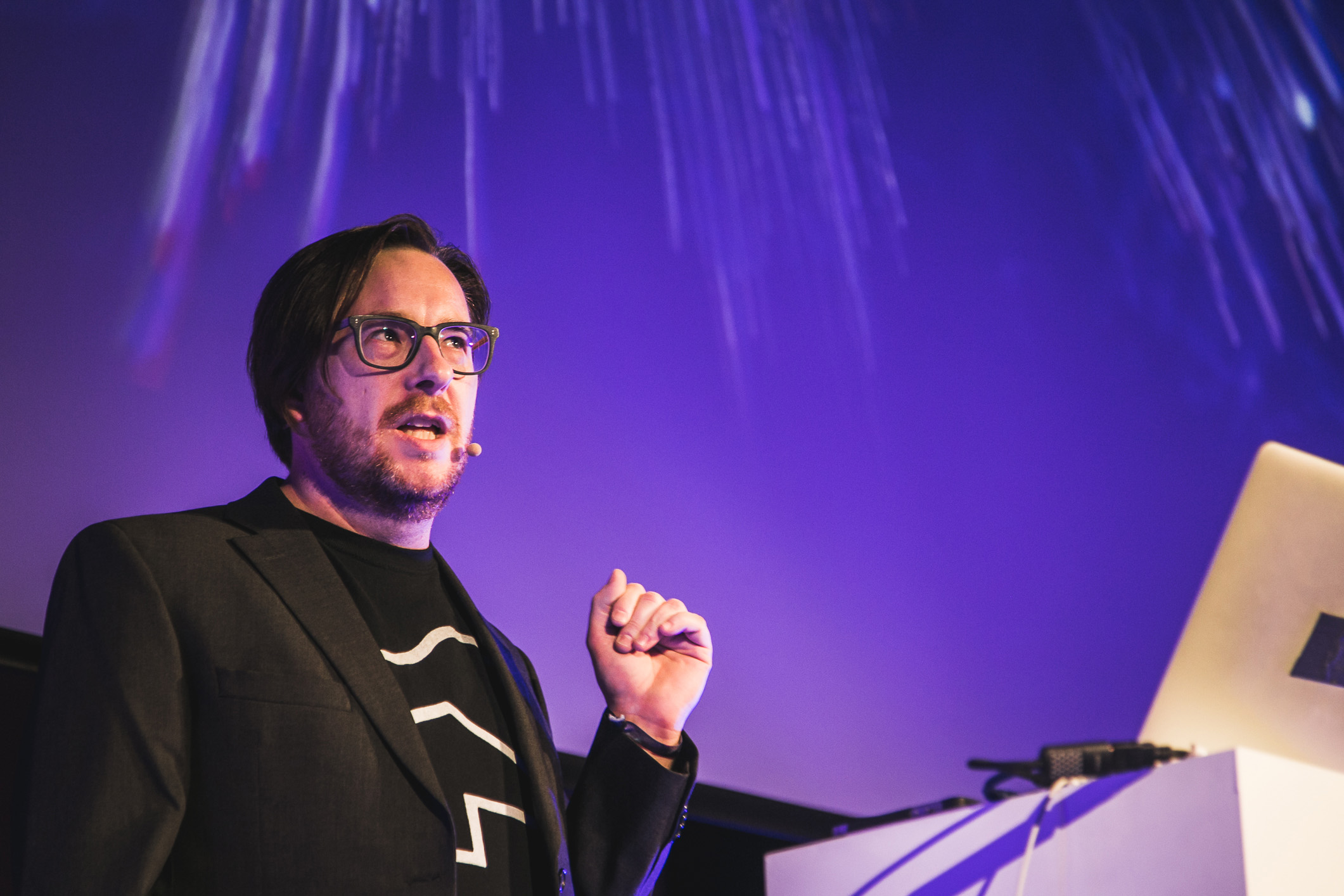 One of the classics: a festival, artistic co-production, a magazine and the Pavilion.
KIKK organises the eponymous festival in Namur every year which celebrates digital practices in a broad sense. For its 8th edition in 2018, the event brought together more than 25,000 visitors of some 50 nationalities.
KIKK is also a founding partner of the TRAKK: a creative hub and Fablab in Namur. The fablab is a place of experimentation and sharing which allows the general public to familiarise themselves with machines-tools. The association also publishes "King Kong", a bilingual biannual magazine that deals with digital and creative cultures.

The Smart Gastronomy Lab of is another place of experimentation of which the association is a founding partner. Its role: testing new uses, services or products related to the cookery and technology sectors.
As an art, exhibition and experimentation centre, the Pavilion will question, analyse and promote new possibilities linked to the digital transformation of society.
The organization is also known for its expertise in digital arts, exhibition programs, co-production of works and installations...
KIKK is active in various areas of society: in the arts community, in the business world of the corridors of the University, in contact with children, makers, entrepreneurs, engineers, designers, artists, etc.

The contortionist association willingly does the splits, as testified by its many projects, co-operations and activities. KIKK does not stand still, which is great because it appears where you least expect it.
Unpredictable and indomitable, here it comes, feel free to say hello if you cross its path.
What about us?
Discrover the dream team behind the KIKK